Simulation-Trading : Car Trader Simulator:
Car Trader Simulator : It's here where you'll be able to play the role of the American car dealer who is going to make his business famous in the whole city. You yourself will be able to decide how are you going to do it through a complex campaign. This game will let you achieve this goal in 27 different ways and all of them will depend solely on your choices!
Game difficulty – how to rely on your intuition during your car trading adventure?
You can choose one of 3 difficulty levels in game. The easy and medium ones are the best choice for people starting their adventure with games of this type and preferring a peaceful gameplay while enjoying the plot and campaign, and the highest level has been designed for economic simulators veterans meaning that even a simple mission during the adventure might turn out to be quite demanding. The latter is distinguished by a complete lack of hints during your play session, which leaves the player to depend on his instinct and experience alone.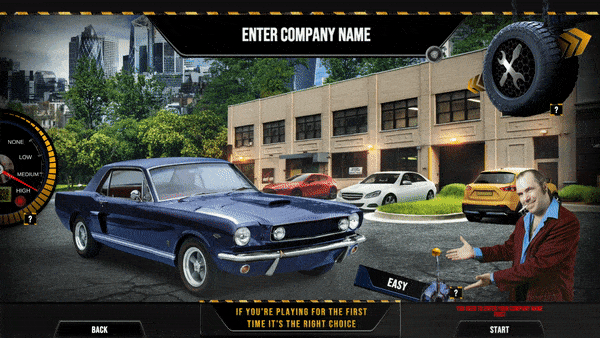 The dream employee – how do you find one?
While your company grows and the story progress you will also need new people to work for you. An extensive system of employment and staffing will facilitate your work and accelerate the company's growth. Employees that we will be able to hire throughout the game will differ based on their experience, specialization and employment cost.
Minimum system Requirements:
OS: Win 7 64
Processor: Intel Core i3-2100 3.1GHz / AMD Phenom II X3 720
Graphics: AMD Radeon HD 7470 or NVIDIA GeForce GT 710
System Memory: 4 GB RAM
Storage: 5 GB Hard drive space
DirectX 11 Compatible Graphics Card
Recommended system Requirements:
OS: Win 10 64
Processor: Intel Core i5-2300 2.8GHz / AMD Athlon X4 760K
Graphics: AMD Radeon HD 7770 1GB GDDR5 or NVIDIA GeForce GTX 650 1GB
System Memory: 8 GB RAM
Storage: 5 GB Hard drive space
Download Car Trader Simulator: