Strategy-Simulation : War Room:
War Room : Become a commander of the US Army in Afghanistan! Take control of territory, patrol, and secure a region of over 1000km². Establish and supply your bases, unlock new units, take care of your troops, and ensure the safety of the civilian population.
Evacuate the wounded, direct air support and hunt down terrorists and dismantle their networks. Help political candidates organize safe democratic elections.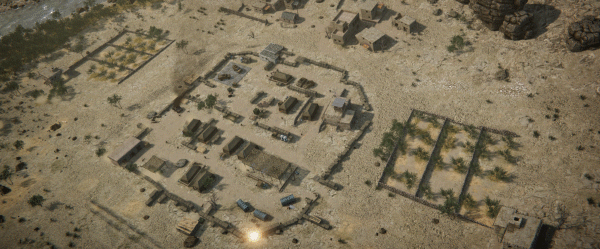 Troops in extreme combat will withdraw. Dispatch MEDEVAC helicopters to extract the wounded and leave no man behind. Value the lives of your men, your equipment is hard to replace.
Clear roads from IEDs so that your supply convoys can reach remote FOBs, and patrols don't take unnecessary losses.
Hundreds of units will be under your direct and indirect control. Issue patrol orders, send humanitarian missions, establish bases in enemy territory, and take care of your troops.
The province of Kushan is fictional, however the plot of the game and many missions were inspired by real events from the Afghanistan.
Minimum system Requirements:
OS: Windows 10
Processor: Intel i5-6500
Memory: 8 GB RAM
Graphics: Nvidia GeForce GTX 960 4GB
DirectX: Version 11
Storage: 25 GB available space
Recommended system Requirements:
OS: Windows 10
Processor: Intel i7-6700
Memory: 16 GB RAM
Graphics: Nvidia GeForce GTX 1060 6GB
DirectX: Version 11
Storage: 25 GB available space
Download War Room: